How to finish a wooden floor
We supply all wooden floor
staining & finishing products
Call us for free advice
01246 261664
Everyone likes the beauty of a real wood floor
And yet it's so easy to spoil the effect - instead of turning a floor into one that looks like it should appear in a glossy magazine, the end result can be a disappointment, turning out lifeless and ordinary - regardless of the manufacturers dreamy promises and swish colour photographs in the literature.
You might also notice how coloured floor varnishes from decorators centres and DIY stores tend to hide the grain of the wood, making it look patchy. Or maybe you've heard of the growing fashion for all in one products - these cause a problem when the colour walks off in doorways and cannot be repaired easily.
In short, a finish on a wooden floor should feel silky smooth but not be too slippery. It should look good close up as well as from a distance - and it should last.
Preparation and choosing the right finish is what makes all the difference to your wooden floor. We all know that a cheap burger is never as good as one prepared by a high class butcher, yet sometimes when we're buying we kid ourselves that it is, only to regret it later. Just as the butcher has his secrets, special ingredients are added into floor finishes to help them flow better & reducing brush marks, or to help the even penetration of a surface. So you can see that not all Wood Finishes are the same.
We regularly meet people who are so fed up with the wooden floor finish that they have used, that as soon as they have applied the last coat of finish they begin thinking about sanding the whole lot back off again to start again. It's at this point that a professional they know or a friend suggests that they should get in touch with us.
Making a start on your wooden floor finish
Fifty percent of a good wooden floor finish is in the preparation. Following these simple points will help:
Ensure that any nail heads are popped below the surface using a punch
Always sand the wood along the grain
For Oak floors, finish the wood using 240 grit Aluminium Oxide paper, preferably low scratch Hi-Cut Abrasive. Pine should be sanded to 120 grit
Make sure that the scratches from a coarser paper are removed fully by finer grades
Vacuum the floor, then wipe off any dust with White Spirits (if you're to use a Water Based Wood Stain or Finish, wipe down instead with warm water). Note that the term Water based Wood Stain refers to Traditional Water based wood Stains and not Coloured Varnish. Lightly touch sand the wood after cleaning if needed prior to applying the finish
Make sure any holes are filled and sanded smooth
Make sure that all areas are sanded equally - take care around edges and radiator pipes
To repair gaps in wooden floors, especially block floors, use wood dust and Lecol Filler Mastic. Leave to dry for 30 mins and sand smooth
Staining a wooden floor
We usually recommend one of our trade water based Wood Stains for Wooden Floors as they are safe to use, low odour and compatable with most finishes.
If a water based varnish is to be applied on top, you will need to seal it in with a single coat of Finney's Transparent Fixative before applying the finish.
Apply the Wood Stain by brush one board at a time, wiping off all of the excess with a cloth
Leave at least one hour to dry
Choosing a wood floor finish
We sell many wood finishes for floors, each offering different advantages, and this can be confusing. If you're not sure just ask us for advice.
Types of wood floor finish
Wooden floor finishes fall into 3 catagories: Penetrating, Semi-penetrating and surface coatings.
Penetrating Wood Finishes
Wax Polish

- not recommended for floors these days as they can be slippery and do not offer much protection

Danish Oil

- Easy to apply. Just wipe on and after a short while wipe off the excess and leave to dry. 3-4 applications with a light touch sand in between. Suitable for Teak. Only a basic amount of protection - not recommended for bathrooms and kitchens, very slow drying.
Semi-Penetrating Wood Finishes
There are loads to choose from depending on sheen, drying time, colour change required. If in doubt just ask for advice. Examples of a semi-penetrating wood finish include Hardwax Oils such as Fiddes Traditional Hardwax Oil, Saicos Premium Oil, Treatex Hardwax Oil Traditional and Osmo Original Polyx Oil. 2-3 coats are all that is usually required, and bear in mind that if it says on the side of the tin that no sanding between coats is required - it usually is. A lower colour change water based equivelant is Basin No-Visible Emulsified Oil.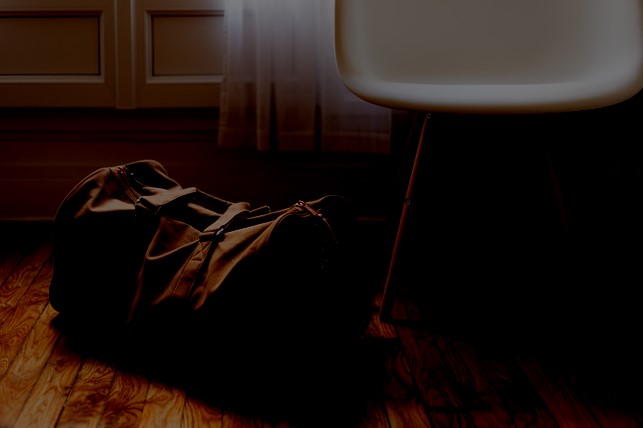 Surface Coatings
Varnishes are probably still the most popular wooden floor finish, because of the extra protection that they give. Many of our varnishes are modified to make them look much different to a conventional wood varnish, and customers are often amazed at how good they look.
Finney's Extra Tough Water Based Floor Varnish

is our best seller. Professional flooring contractors are impressed by it's self levelling properties and forgiving nature. Home owners like the speed of drying and ease of use. One hour touch dry.

Finney's Trade Acrylic Floor Varnish

has similar working properties to Finney's Extra Tough Varnish, and although not as tough is still harder wearing than a Hardwax Oil. The main advantage is where a low colour change product is required. One hour touch dry.

Finney's Durapolish Clear Glaze

is an oil based varnish that colour enhances the wood more than Finney's Extra Tough Floor Varnish and Finneys Trade Acrylic Floor Varnish. A bit slower drying, Durapolish Clear Glaze also self levels to create a beautiful wooden floor. It is suitable for oily woods too.

Finney's Extra Tough Waxed Finish

(previously known as Hardwax Varnish) Although classified as a varnish, Finney's Extra Tough Waxed Finish combines our Extra Tough Floor Varnish with special waxes to give a waxed type finish similar to Hard Wax Oils, but with more protection. Finney's Extra Tough Floor Varnish can be used as a primer coat to offer even higher protection.
All surface coatings should be lightly sanded back between coats and the dust removed with a Tackrag.
So don't get caught out.
When you want the best finish for your wooden floors, Just Ask Finney's - you'll really notice the difference.
Products for staining & finishing wooden floors